July 11-15, 2018
New Ramsey County Fair Event
Friday, July 13, 2018 - 5:00-9:00pm
Table Top Board Game Meet-up
Sponsored by Anrias Games
5:00pm to Midnight
Free Admission
Activities Tent
Join other game lovers at the activities tent to play your favorite board game.
Bring a game to play or learn a new game.
MN Protospiel will be there with Game Designers playing their latest creations.
Fun for the whole family!
Ramsey County Fair
2020 White Bear Avenue
Maplewood, MN
55109
Corner of Frost &
White Bear Avenue
651.770.2626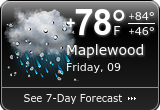 Ramsey County Fair Recycles!
Recycle your bottles, cans & plastic cups in the recycling containers.
When you visit - Please be sure to recycle