July 10-14, 2019
Gold Star Amusement Carnival Rides
Carnival Ride Hours:
Wednesday & Thursday - 5:00 p.m. - 11:00 p.m.
Friday & Saturday - 12:00 p.m. - 11:30 p.m.
Sunday - 12:00 p.m. - 9:30 p.m.
Ride Specials: Wednesday: All rides at a reduced rate
Unlimited Ride Wristband:
Thursday & Friday: 5:00 p.m. - 10:00 p.m. - $22.00
Saturday: Noon - 5:00 p.m. - $22.00
Sunday - Noon - 9:00 p.m. - $25.00
Rides open at opening of fair and close at 11:00 p.m.
Check out schedule of events
Back to Top
---
Advance Ride Tickets Locations
Advance sale ride tickets are a great way to save! Get 10 rides for $20…
Good on ALL rides, Any time, Any day.
Advance Ride Tickets can be purchased at the following locations
until Wednesday, July 10, 2019.

If your business would like to help the Ramsey County Fair by selling Advanced Ride Tickets,
please Contact the Advertising and Marketing team at info@ramseycountyfair.com

Available at:

St. Paul
Commissioner Reinhardt's Office
Kendall's Ace Hardware
Coulee Bank

Roseville
City Hall
North Star Bank

Maplewood
Borchert's Meat Market
City Hall
City and County Credit Union
Perkins - 1829 N St Paul Road
Premier Bank
Ramsey County Fair Office
Ramsey Co. Care Center
YMCA and Maplewood Community Center
Arden Hills
The Nutrition Spot
North St. Paul
Old National Bank
Ramsey County Fair
2020 White Bear Avenue
Maplewood, MN
55109
Corner of Frost &
White Bear Avenue
651.770.2626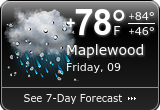 Ramsey County Fair Recycles!
Recycle your bottles, cans & plastic cups in the recycling containers.
When you visit - Please be sure to recycle