July 10-14, 2019
Talent Contest
July 14, 2019 - 3:00 p.m.
The Ramsey County Fair Talent Contest is open to everyone any age who are residents of Ramsey County. The competition is set up in three specific age brackets; twelve and under, thirteen to eighteen and open class for every one else. Whether you are an individual soloist, singer, dancer or musician or part of a group make 2019 the year you compete. 1st place winners in each division advance to the State Fair and represent the county in the State Fair Competition.

Down load the application below and return it with the small $10 entry fee to the county fair offices at:
Ramsey County Fair Office
2020 White Bear Avenue
Maplewood, MN 55109.

Date of Competition

July 14
3:00 p.m.

Three divisions:

Pre-teen (12 and under)
Teen (13-18)
open - any age

Fee Amount

$10 entry fee
No Auditions will be held

Deadline for registering - Saturday, July 13, 2019 at 5:00 p.m. - no exceptions. The competition will take place at the Ramsey County Fair, 2020 White Bear Ave. in Maplewood on Sunday, July 14, 2019 at 3:00 p.m. All contestants should be at the Fair by 2:30 p.m.

Must be a resident of Ramsey County or if a group, one person must be a resident

Competition is open to all amateur entertainers. Professionals, including union musicians, or whose talent is a principal source of income, are not permitted to enter

Four-minute time limit for the act

COMPACT DISCS MUST BE CLEARLY MARKED ON WHAT TRACK TO CUE FOR PLAY PRIOR TO YOUR PERFORMANCE. For vocalist CDS, they MAY NOT HAVE ANY VOCALS OF ANY KIND. Vocal acts WILL BE DISQUALIFIED if there are vocals on the accompaniment CD.

Contestants are required to use sound system provided by the Ramsey County Fair

First place winners in each division go on to represent Ramsey County at the Minnesota State Fair Amateur Talent Competition
Download the form below, fill it out on your computer and then print and save. Then it is ready to mail.
2019 Talent Contest Application
Click here to print the 2019 Ramsey County Fair Talent Contest Rules and Information
If you have any questions about the competition, please contact Talent Competition Coordinator: Kat @ 651.334.9680 or The Ramsey County Fair Office at 651.770.2626
Click Here for Free Adobe Reader
Ramsey County Fair
2020 White Bear Avenue
Maplewood, MN
55109
Corner of Frost &
White Bear Avenue
651.770.2626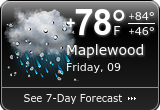 Ramsey County Fair Recycles!
Recycle your bottles, cans & plastic cups in the recycling containers.
When you visit - Please be sure to recycle